72nd Annual Lions Santa Claus Parade
Date: Saturday November 30
Time: Parade starts at 11am
Marshalling takes place in Rick MacLeish Community Centre parking lot
For information or to register your float:
Contact Lion Bo Enss
705-432-3241
parade@canningtonlionsclub.ca
Sponsors welcomed to help cover costs of bands, candy, balloons, and other items
Awards for floats to be presented at marshalling
Foodbank donations accepted on parade route
Visit with Santa following the parade at The Cannington Firehall
A VERY SPECIAL THANK YOU TO ALL OF THE PEOPLE, ORGANIZATIONS, AND BUSINESSES WHO SPONSORED THE PARADE:
Brelmar Veterinary Clinic
May's Restaurant
Royal Canadian Legion Br. 186 (Cannington)
The Wild Garden
Arksey Lumber
Jan Morrison/Kim Haley Country Lakes Realty
Hudson Insurance Brokers
Cannington Foodland
Brock-Simcoe Accounting Professional Corporation
Scotiabank
Campbell's TV and Appliance
Walter Schummer, Ward 3 Councillor
Papa Enrico's Pizza
Giorgio's Restaurant
Mr. Paul Grills
Just For Me Salon and Spa
Keeler Automotive
Ben Deith - Freedom 55 Financial
These funds are dedicated to the parade to help cover costs including bands, costumes, balloons, candy, hot chocolate, prizes, and other supplies. If there's anything leftover it goes toward future parades. Thanks so much to these generous people and community organizations and businesses. Stay tuned for more thank yous.
2019 Christmas Cheer Draw!
It's that time again.... Time for the annual Cannington Lions Club's Christmas Cheer Draw. Only 1,000 tickets available. Great baskets and a chance at a $100 Sobey's giftcard (Good at our local Foodland)! Tickets are only $2.00 or 3 tickets for $5.00. Draw takes place on December 14th. Tickets available from Cannington Lions members or available in select locations soon.

Canada Day Citizen of The Year 2019
Congratulations to Angela Canavan on being the 2019 Citizen of The Year
CONGRATULATIONS TO OUR EFFECTIVE SPEAKING WINNERS
A very big congratulations to the many students at McCaskills Mills PS who took part in the first Lions Effective Speaking Contest sponsored by The Cannington Lions Club. A thank you as well goes out to the staff at MMPS who helped organize and run the event. And lastly a big thank you to the judges who had a very hard time picking the winners of the contest in both the Junior and Intermediate levels.
The winners in each category were:
Junior
1st Place: Liam Benge
Intermediate
1st Place: Gibby Polmans
First place winners will go on to The Lions District Effective Speaking contest in Markham on March 23rd.
Every student who took part showed courage and maturity in just choosing to try and speak in front of an audience (many for the first time). All of these students should be very proud of what they did. The Cannington Lions Club sincerely hopes they all try again next year.... practice makes perfect.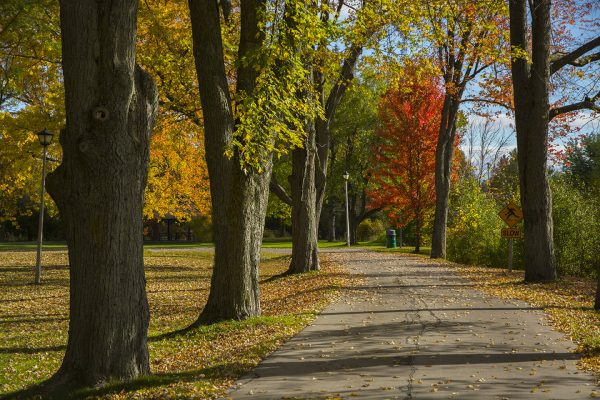 The Cannington Lions Club is planning to develop a formal vision for MacLeod Park which will be adopted by The Township of Brock. The vision will layout amenities to eventually form a new and enhanced parkland for residents to enjoy. The Club is looking for your input. An open house will take place at The Cannington Lions Club on February 19th where information will be available as well as input from residents gathered. We are also welcoming input via a survey available on The Township of Brock's website. Please help us develop a vision for MacLeod Park to guide future projects and fundraising efforts. It's your park and your Cannington Lions Club wants to help improve it.
More information will be posted here shortly about this exciting community project.
Complete the online survey at The Township of Brock at townshipofbrock.ca/cannington-parks-visioning-survey/